Dawsongroup vans are an established industry leader in the rentals market. Their busy schedule means they have little time to contact prospective clients and have those all-important discussions with decision-makers.
After hiring Straightahead to manage their lead generation campaigns, the company has seen its sale opportunities grow, including completing a deal worth over £100k per annum.
The problem
With a large high-quality fleet and a portfolio of 12 sites across the UK, Dawsongroup vans had the capacity to grow its customer base.
They knew there was a demand for a flexible and customer-focused vehicle provider among businesses of all sizes. Their reps, however, often didn't have the time to contact prospective clients while also nurturing new and existing relationships.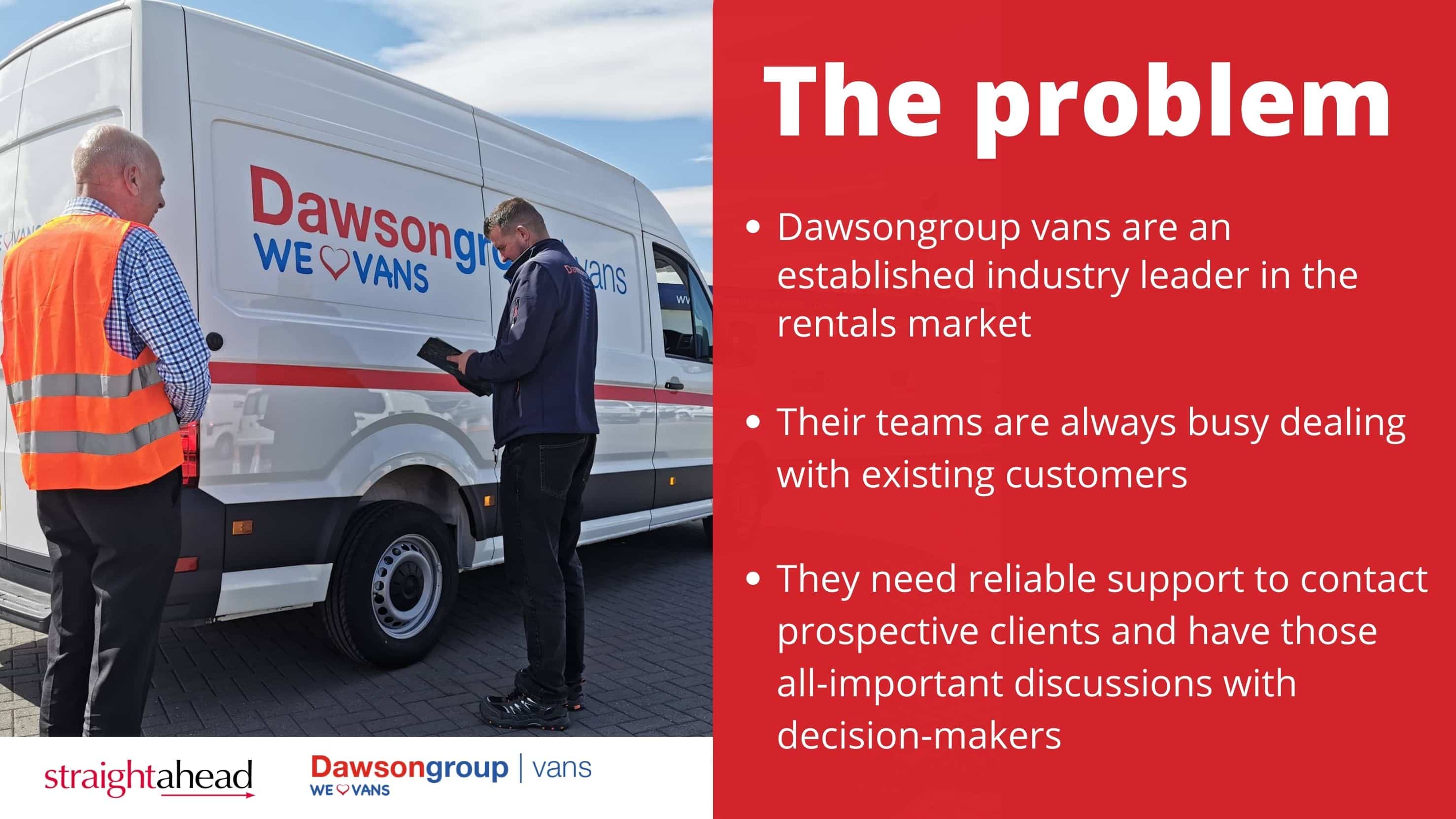 The firm decided to outsource its lead generation to keep its sales pipeline well-stocked with opportunities.
The objective? To start more business relationships which they could build upon.
The solution
Dawsongroup vans hired Straightahead UK to run a series of campaigns to make outbound calls on their behalf.
Our task was to warm up their cold prospects and move them to the point of becoming a client.
Working to a detailed brief based on the company's goals and target market, we contacted their prospects and any decision-makers that the reps had been unable to reach.
We committed to generating a specific number of leads each month, with a guarantee that we would deliver results. When calling cold prospects, our aim was simple:
find out if the prospect had a need
establish who the decision-maker was, then
determine their current position and what they were looking for
If the prospect did not need Dawson's service right now but might in the near future, we put them in for a call-back. Noting call-backs is a vital part of building a healthy pipeline.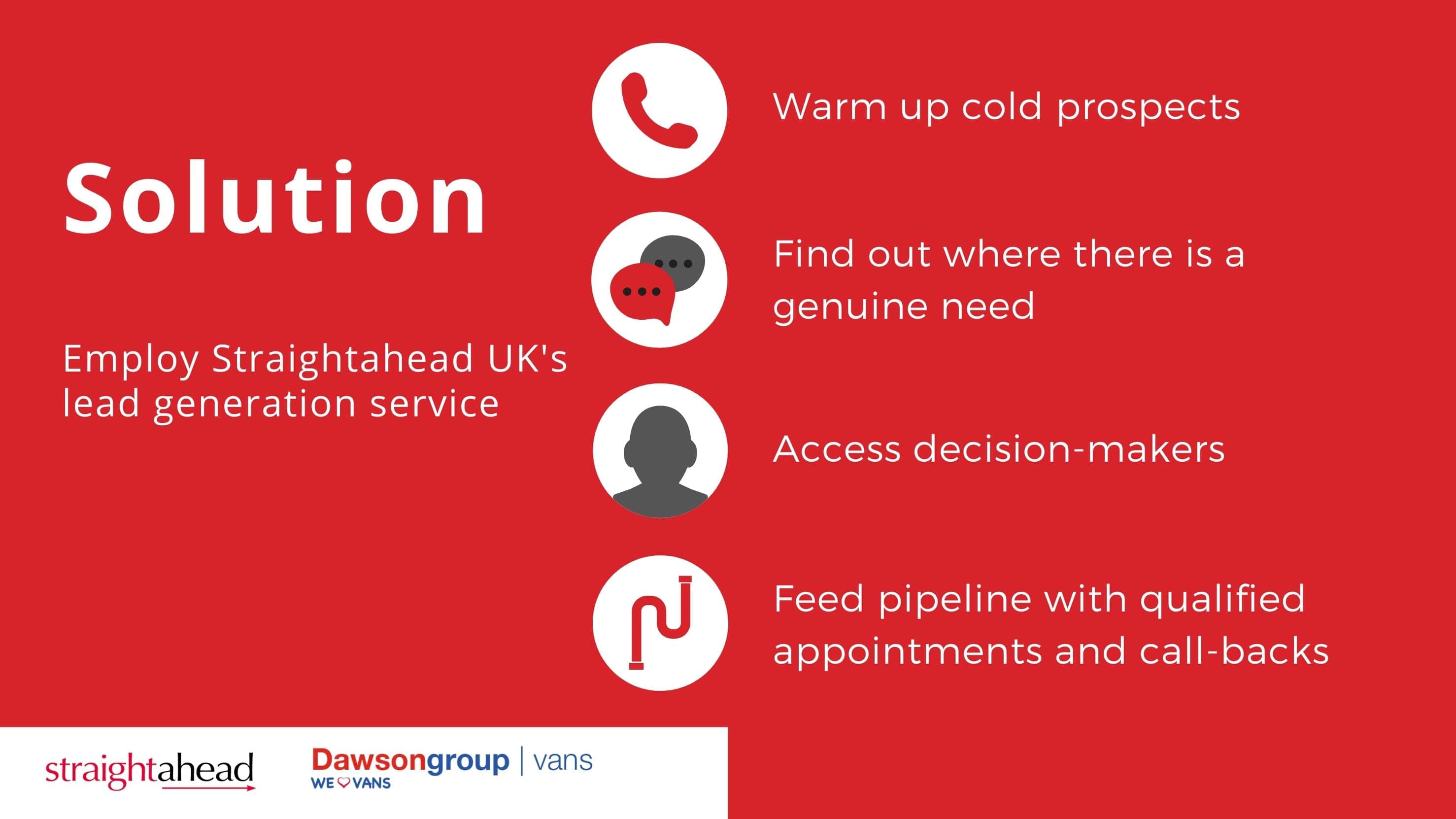 The result
By working closely with Dawsongroup vans, our lead generating activity started several relationships that the company is building on to the point of quoting or converting into a sale.
Sale Director Gary Henry is confident that the success of the campaigns lies in our ability to get hold of the decision-makers who are otherwise difficult to access.
"I think the best way to describe how pleased we are with the level of service and support we are currently receiving from Straightahead is to share with you how one of their leads has recently generated a deal for us worth in excess of £100k per annum with a prospect we had been finding it difficult to connect with.

"We work closely with Straightahead, and the communication between us has ensured the success of the various campaigns we have tasked them with."
Next steps
Dawsongroup vans now have a healthy pipeline and enough activity to keep their reps productive and successful. The relationship they have established with us means we can help them maintain their current momentum and action future campaigns with efficiency and ease.
Over to you – lead generation results for your company
At Straightahead UK, our friendly team has experience in generating leads within a variety of industries. See our sectors pages to find out more about our tailored lead generation services.
Contact us now to see how we can help your business gain the B2B leads it needs to thrive.